Studios Plaka
A vacation resort in Thassos.
Where the green of our garden meets the blue of the Aegean
Book Now
Amazing Sunset and Seaview
"I enjoyed just sitting by the ocean, listening to the waves while watching the sun go down. We had many perfect evenings from our balcony, beach, or shared spaces in the yard"
(Alexandra, review from Google)
Watch Video
Private Wild Beach
"With its own small beach covered in pebbles and the sea waves almost touching the rooms, it's a small paradise of tranquility and peacefulness"
(Damian, review from Booking)
More About Plaka
Cozy Yard with Grapevine
"The studios, the yard, and the garden are created with great taste and home coziness. We enjoyed peace, purity, a beautiful sea just for us, amazing sunsets, and beauty"
(Todor, review from Booking)
More Photos
Clean Modern Rooms
"…Another thing that I love is how the rooms are so close to the sea. You literally walk out of your room and jump straight into the sea"
(Nora, review from TripAdvisor)
Our Rooms
Authentic Greek Hospitality
"The nice atmosphere, the cleanliness and comfort of the rooms, the attention and attitude we receive make this place unforgettable"
(Vesselka, review from TripAdvisor)
More Reviews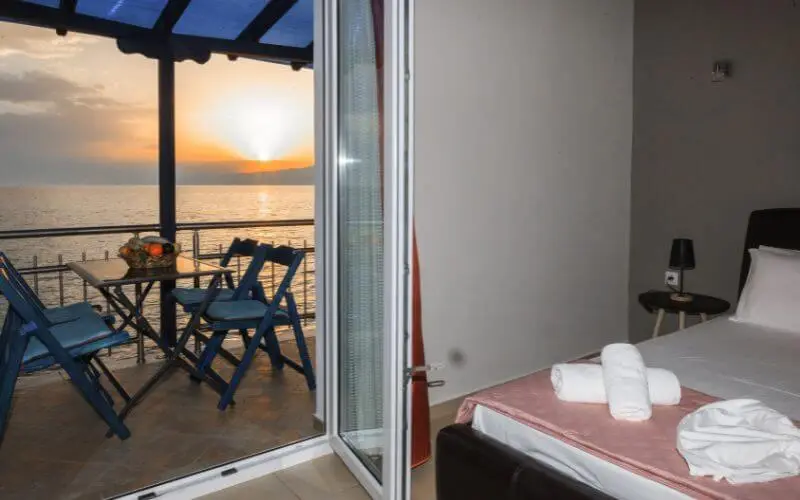 About Us
Studios Plaka is a green shelter of serenity and relaxation. Friendly services and a sense of authentic Greek hospitality compose our principles, allowing us to offer you a truly magnificent holiday experience.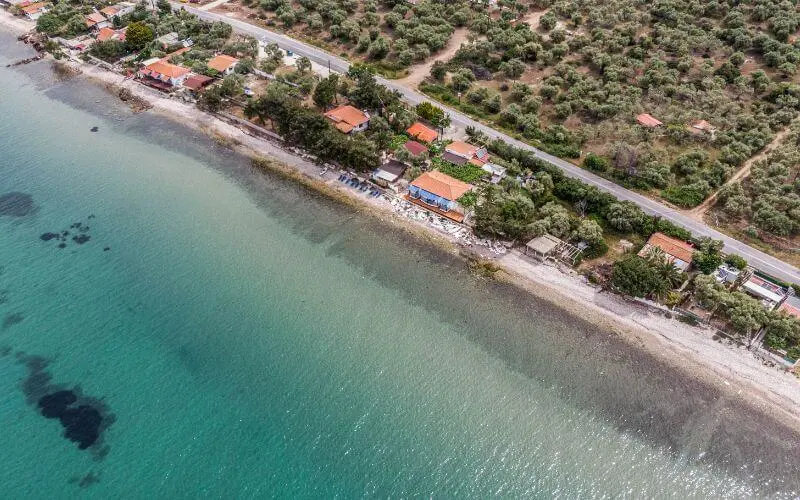 Our Location
You can feel the Zen elements of water, air, earth, and wood from the moment you arrive. Between the mountains and the sea, under the shades of olive trees, and offering a unique view of the island's sunset, Studios Plaka offers you an unforgettable holiday experience.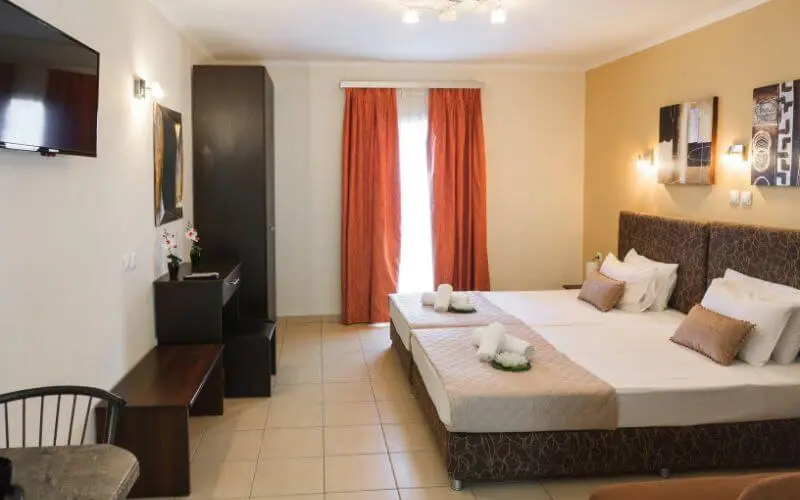 Our Rooms
The unique design and relaxing atmosphere characterize our studios and apartment. Particular attention has been drawn to details and aesthetics, combining the local tradition with the modern style of living.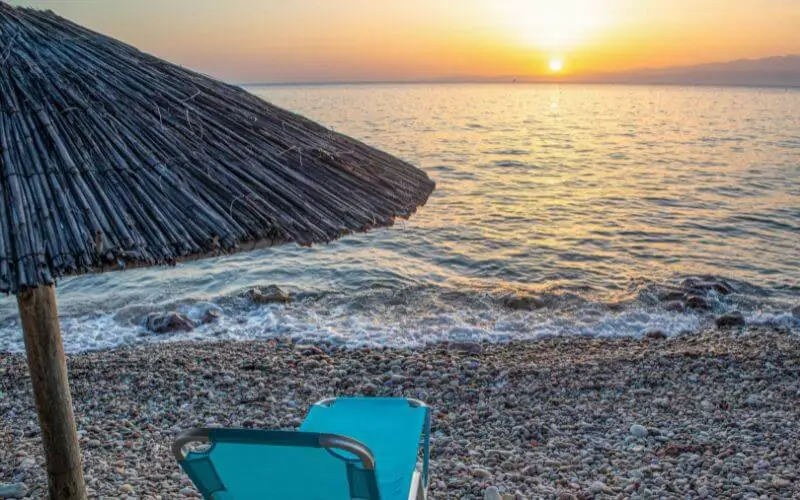 Our Island
Thassos is an authentic greek paradise with golden beaches, a mountainous landscape with black pine, olive, fir, and oak tree forest, and panoramic views of the turquoise Aegean Sea. A stunning scenery full of manners, customs, folklore, and culture of an island with a long history.