Olive Trees, Phoenicians And Mythology
You all know the olive trees in Plaka. But did you know they are as old as 3000 years? History and mythology come together to reveal a fascinating story about olive trees in Thassos. Learn how a Phoenician prince gave his name to the island in search of his sister, called… Europe!
The story starts 1200 years before the birth of Jesus Christ when traders from the Phoenician empire appeared in Aegean waters. With them, they brought ceramic, stone, and other goods. After all, the Phoenicians were famous metalworkers. It did not take long for them to notice the richness of Thassos soil's minerals. We all know about the famous crystal-white Thassos marble which Saudi princes insist to use for their palaces. But at that time, Thassos was also a land rich in gold, stones, and other metal resources.
Although the historic sources are vague, it is hypothesized that at the height of the Phoenician trade (8th century BC), Phoenicians became increasingly interested in mining and exploiting Thassos soils. Among the gifts and exchanges, they offered to Thassians were olive oil seeds which they planted themselves in the Western side of the island, mostly in the valley of what is now known as Prinos. It is no coincidence that these olive trees are now the tallest olive trees on the island. Oral tradition indicated that Phoenicians planted the olive tree seeds in the fields right next to sea level, such as Plaka. They were after all no roads and these areas were easier to access by boat.
A wonderful story from Greek Mythology comes to complement the historic facts. A girl named Europa (from whom today's Europe takes its name) was a favorite daughter of a Phoenician king, named Anigoras. Anogoras had 3 sons and his daughter Europa, but everybody knew that he loved her daughter more than any other of his children. According to tradition, Zeus, the god of the sky and the ruler of all gods, abducted Europa for her beauty. King Anagoras then sent his three sons to find Europa and bring her home safely. His younger son was called Thassos (YES, Europe and Thassos are brothers!). Thassos desperately wandered many places to find her sister and to make his father proud. But he failed. He was desperate and did not want to face his father with his failure. Then, he came across a beautiful island in the North of the Aegean. He was lured by the beauty and richness of the soil's minerals. He decided to settle in along with the rest of the Phoenicians that accompanied him. Therefore, the island was named after Europe's brother Thassos.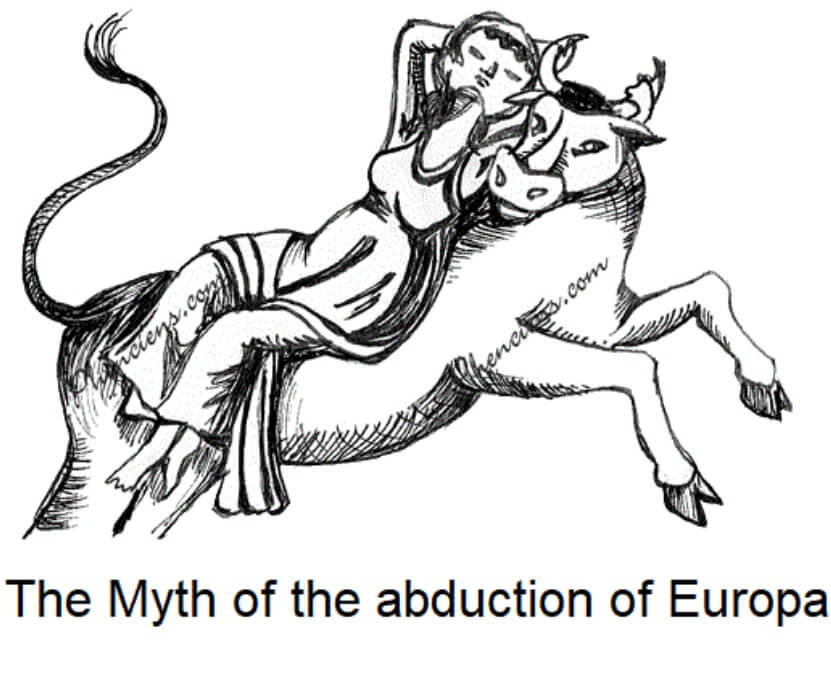 Thassos. You can hear locals speak about how the olive trees were brought to the island by the Phoenicians. Truth or not, one thing is sure: these trees are old. Hundreds to thousands of years old. Some say these trees never die. But what is the truth? What does science say about the longevity of olive trees? The answers can surprise you. They argue that olive trees can live up to 5000 years. In fact, there is one olive tree in Sardinia that is documented to be 4000 years. In other words, Phoenicians could have planted olive trees in Thassos already 3000 years ago.
Why can olive trees live so long after all? Truth is, they don't… literally speaking. The trunk and branches do not live forever. They hollow out and die off many, many times throughout the life of the tree. The root and the parts of the olive tree that are underground however do not die of natural causes. They sprout and send forth new trees again and again. Any disease that makes the transition to an olive grove will simply kill the parts of the tree that extend above ground. After a suitable period, when nature safely clears the dead tree away, the olive root will simply sprout another tree. Wonderful, right?
Please remember this story the next time you sit under the shade of Plaka olive trees. These plants are magnificent and bring a juicy story (and myths) with them. They may have been the reason why our island was named Thassos or our continent was named Europe. Who knows? Greek mythology may be entertaining and illogical, but hey, behind every myth there is some truth, right? In any case, next time you taste our olive oil or receive the traditional olive box gift from Maria, remind yourself that there is an interesting story, history, and mythology, around these eternal trees.